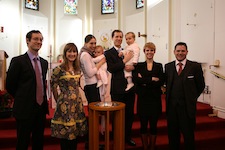 What is Baptism?
Faith within the Community
Baptism Preparation at SS Joseph & Swithun

Downloads

Baptism Application Form



What is baptism?
Baptism is the sacrament that opens the door of faith to your child.
God reaches out to us in all kinds of ways. One of them is the desire in your heart to baptise your child. The promises you make for your child on this day will help to develop your child into a faith-filled and faithful follower of Christ.
But the day of baptism is only the beginning of your role. Being baptised is a life-changing event – and not just for your child.
Faith within the community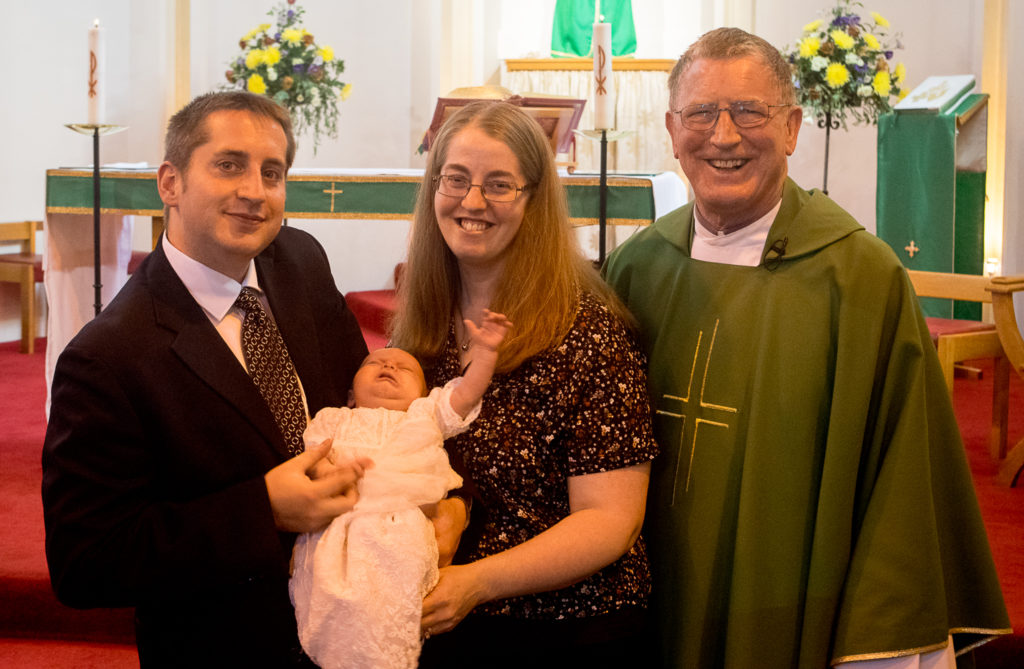 When you call our parish to arrange your child's baptism, you may be surprised to find out how much emphasis we place on preparation and your own practice of the faith. The Church wants to know what examples you, as his or her first teachers in faith, are going to set for your child. Whatever your level of faith commitment at this point, the baptism of your child offers a great opportunity to deepen your appreciation for and experience of the faith.
As Catholics, we do not worship or witness our faith in a vacuum, but in a community. And as a community, all of us by virtue of our own baptism are called to proclaim the faith and teach it to our little ones.
We are all about sharing within the community – from the smallest domestic church (your immediate family) and your child's wider world, encompassing godparents, grandparents, relatives and friends, to the whole parish and, yes, to the universal Church as the body of Christ.
Baptism preparation at SS Joseph & Swithun's
Usually, parents are invited to prepare for their child's baptism by attending a four-week course in the Parish Upper Room, on Sunday mornings after the celebration of 9.15am Mass or on Sunday afternoons at 3.45pm, ending with the celebration of 5pm Mass. However, due to the COVID-19 restrictions, we have been very successfully running the sessions as Zoom meetings. Please register in the usual way and we will email you with details of when and how the meetings will take place.
Expectant parents are warmly welcomed to enrol for baptism preparation and ask the priest for a blessing for their unborn child and themselves.
To register, please contact Fr Peter, Fr Matthew or one of our Deacons during their surgery. No appointment necessary.
DownloadS