By FATHER MARK WHARTON
There are very few words to describe my Ordination into the Priesthood on 1 October. From the bottom of my heart, I want to thank you for your love and support and joy.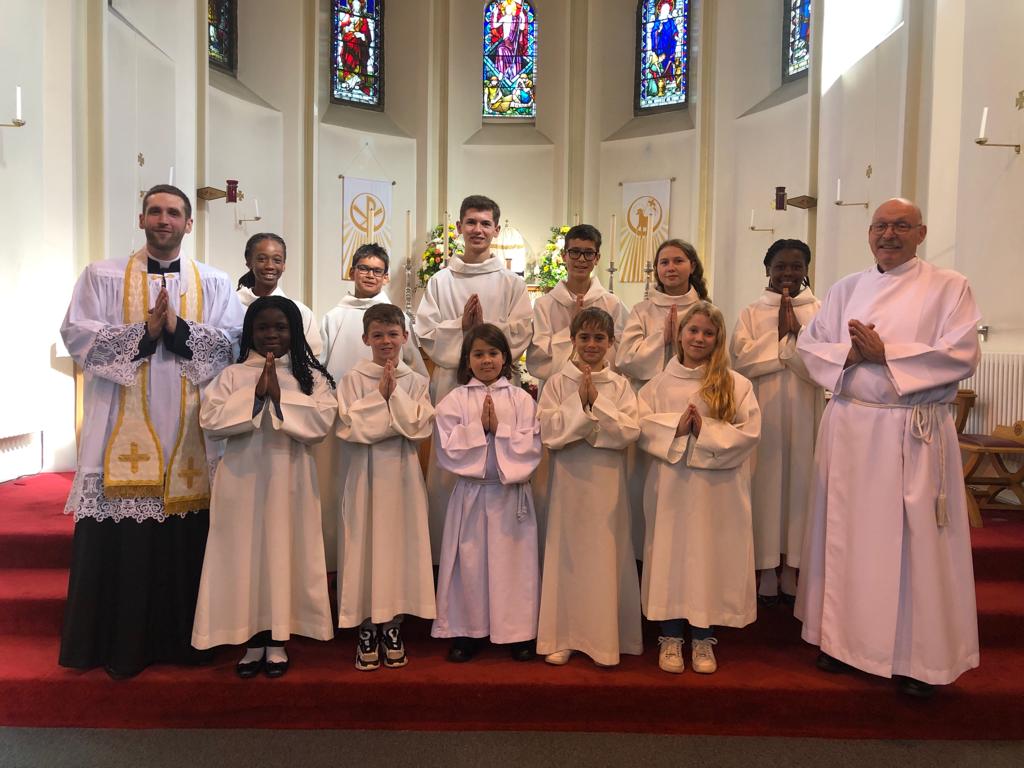 At the Ordination, there was a spontaneous moment of applause and the Archbishop asked me to turn around and everywhere I looked out across the Cathedral, there were parishioners from our Parish.
You had made your way to the Cathedral – on the hardest day to get there – and thinking about it now some days later, I am moved by gratitude that the Lord has brought us together.
I am a Priest for you and it is the greatest privilege of my life. On Sunday, as I offered Holy Mass for the first time I was aware that we were all glimpsing something of the Kingdom of God in flesh.
We had first been gathered to offer the Holy Mass which is our priority and purpose; without the Mass, we are nothing. But then we had gathered together in the hall to share in fellowship and joy with each other. We belong together; the parish is a family and on Sunday we saw what joy it brings.
As a slight aside, the food you provided was quite something!
Thank you also for your very generous donations to me. I will look for something nice!
Over the next few months, the parish will engage in a Diocesan-wide initiative (we are piloting the initiative in our parish) which seeks to help us focus all our energy and love, our gifts and talents, on the work of evangelisation. Some Definite Service is a programme that helps us to respond to the Lord's call to invite others into the joy we shared over this weekend. More information will come soon, but just imagine what it would be like if everyone you know could share in the joy of being a Catholic – if everyone you know could know themselves to be loved by God and called into life with him.
Please know, each of you, how very dear you are to me, and pray for me, that I might have the heart of a shepherd, so led by Fr Peter, our Parish Priest, we can joyfully call others to life in Christ. With my love.